Due Diligence is Critical
You don't want any nasty surprises after closing on your practice. You and your team of advisors should put in the necessary work upfront to ensure that you're starting off on the right foot.
Speaking of advisors, we can help with the due diligence and valuation portions of your acquisition journey.
If you want a roadmap of the entire acquisition process, our 27-point checklist should be just what the dentist ordered.
Buying a practice is a big decision
Brian Hanks helps dentists navigate the acquisition process, from due diligence through closing on a practice. Contact us to learn more.
Schedule a call
Getting Dental Practice Due Diligence Right
When you buy a house, there's a whole defined process to make sure what you're buying is what a seller tells you it is. 
Title companies. Inspectors on roofs and in crawl spaces. Multiple visits to the property to see the house yourself. 
No one closes on a house and says, "Wait…there's a 4th bedroom over here?" (Well, no one I've ever heard of anyway…)
But, unlike buying a house, surprises when buying a dental practice can pop up.
So how does it work when you buy a dental practice?
How do you know what you're actually buying? How do you reduce the number of surprises?
That's where due diligence comes in. Some of it you'll need to do on-site with a visit to the practice. Other aspects can be done remotely. Your bank will take the lead with much of the financial due diligence, while other aspects will require you to step up.
Trust, But Verify
I once worked with a very jumpy buyer in California who was looking to purchase a dental practice. The buyer wanted to be sure that everything was on the up and up. Certainly understandable, I think we can all agree. But the buyer crashed his own deal.
He took his role in due diligence too far, wanting every possible bit of information, including bank statements, to review himself. At one point in the deal, the buyer wanted the seller's bank login information because "the seller could alter the bank statements." Specifically, he wanted to see if the cash income figures matched what the seller was claiming.
Before you ask, no, it's not normal for a buyer to request a seller's bank statements. And it's definitely not normal to ask for login credentials. The deal fell apart, and the buyer ended up wasting everyone's time and money, including his own.
Here's the best part: when it comes to due diligence, you've got a whole team in your corner. You don't have to do it yourself.
You will get to do the in-practice due diligence, where you walk the premises yourself and check out the equipment, the building,

and so on

.

Your accountant (you hired an accountant, right?) will handle the financial due diligence, going through the practice's records, looking at Accounts Payable and all the rest.

But the most thorough of all is the bank due diligence. The bank does the deepest dive of all, checking bank records, pulling credit reports, and checking everything against IRS records. It's the bank's money on the line, after all, and they're going to protect their investment,
When it comes to the big stuff, it's unlikely that anything would slip through all of those due diligence nets.
When it comes to the small stuff, as the buyer you're going to have to take some information on faith. Is every patient in the system a real person? Are any records fabricated? Did the seller, even in the face of taxes, penalties, and jail time, submit inaccurate information to the IRS?
It's impossible to know with 100% certainty how much cash a practice is collecting, or that there is no fraud going on in the practice. But the bottom line here is that there has to be some trust involved in your purchase of a dental practice.
Trust, but verify. 
The Asset Purchase Agreement to the Rescue
The Asset Purchase Agreement (APA) outlines exactly what you are purchasing (assets like equipment, goodwill, a brand name, and patient records). It also details what you aren't purchasing (seller liabilities like lawsuits or tax debts).
But the real power is in the Representations and Warranties section. This clause says the seller must be 100% truthful about the practice's financial health, legal standing, employee matters, and more.
If you later discover that the seller fudged facts or omitted something important? Breach of contract. The APA gives the buyer recourse to recover losses.
For dentists worried about getting duped in a practice purchase, the APA provides peace of mind. This legal document gives you an "out" if things aren't as sweet as promised.
Understand Due Diligence Timing
Many dentists misunderstand the sequence of events for the due diligence process. They think they'll get the seller's bank account statements before even putting in an offer. But it doesn't work that way.
You generally don't get the really juicy details about a practice until you have a signed letter of intent in hand. The basic sequence of events almost always goes something like this:
Find a practice

Get financial info, a production overview, and basic facts

Submit and negotiate the letter of intent

Visit the practice and do in-depth due diligence
Think of step #2 above as high-level due diligence. Step #4 is where you get to audit patient charts, examine equipment, and ask detailed questions about referral partners & advertising strategy.
What Types of Due Diligence Should I Conduct?
When looking at a practice to buy, you need to perform due diligence across the following areas of the business. Some of this will be done in-person and some of it will be done remotely.
Financial due diligence

Operational due diligence  

Regulatory due diligence

Legal due diligence

Insurance due diligence

Technology due diligence

Real estate due diligence

HR due diligence
We're going to take a deep dive into each of these. Buckle up!
Financial Due Diligence
When you've got a practice you want to buy, it's time to peel back the financial layers. Your transitions accountant (that's us) and bank will spearhead reviewing tax returns, paystubs, accounts receivable, and other aspects of financial due diligence.
Typically, you'll get access to the relevant financial records after you've signed a letter of intent with the seller. Here are the key areas to scrutinize.
Tax returns

Bank statements

Accounts receivable

Payroll

Overhead

Taxes

Liens

Seller background and credit check
We can help with financial due diligence. Contact us for a free consultation.
Tax Returns
At a minimum, the last three years of tax returns must match the practice's profit and loss sheets. Why? To spot any sketchy discrepancies suggesting funny business. Clean records that align annually build confidence.
Bank Statements
Both personal and business accounts get checked for odd activity. Large cash withdrawals or deposits could be questionable. Normal activity verifies the practice's cash flow.
Accounts Receivable
Review patient ledgers and aging reports to gauge collectibility. Many past-due accounts could indicate problems getting paid. You want minimal receivables that are past 90 days overdue.
Payroll
Do W2s and paystubs align with tax returns? Solid salaries relative to production are ideal. This helps you assess compensation expectations.
Overhead
What percentage of revenue is consumed by overhead? The lower the better, within industry standards. High overhead eats into profits.
Balance Sheet
Income and expense trends matter, but so does the balance sheet. Are debt ratios reasonable? Does it show the real net worth?
Tax History
Confirm no red flags from the IRS, liens, or judgments tied to the practice or sellers. Clean tax records instill confidence.
Liens
UCC lien searches uncover loans or claims against the practice itself. You want to know what you're inheriting.
Background and Credit Checks
Who exactly are the sellers? Background checks verify identities and credentials. Credit checks uncover bankruptcies, debts, and more.
Get Financial Due Diligence Right
You can't just take the sellers' word for it that the books are solid. Independent verification is essential for feeling confident that the practice is financially healthy.
Financial due diligence peels back the layers to verify that the practice's finances align with representations and your expectations.
It surfaces any red flags like sketchy accounting, heavy debts, profitability concerns, or overly-due patient accounts. 
While not the most glamorous step, financial due diligence is crucial. It instills confidence in the deal and helps secure favorable financing terms. Do it right, and you'll breathe easier once the practice is yours. There are no shortcuts here!
Operational Due Diligence
While a financial review is crucial, evaluating operations first-hand is just as important when acquiring a dental practice. This typically involves:
Reviewing patient records to assess retention rates, treatment plans, insurance mix, recall systems, etc.

Examining appointment books and schedules to gauge capacity utilization, efficiency, revenue potential.

Assessing referral relationships and sources to understand new patient pipelines.

Evaluating staff roles, skills, compensation, credentials, and productivity.

Reviewing HR policies, training programs, and staff management.

Touring the facility to inspect clinical spaces, equipment, IT infrastructure, etc.

Documenting vendor relationships for supplies, labs, software, maintenance, etc.

Identifying marketing initiatives, advertising, and patient communications.

Observing office systems for scheduling, intake, billing, collections, inventory, etc.
An in-person visit is invaluable for assessing operations. It lets you:
Inspect equipment and facility firsthand.

Review records and systems more thoroughly.

Meet the staff

and evaluate their skills and cultural fit.

Clarify vendor contracts and relationships.

Shadow office flow and systems in action.

Get a feel for practice personality and patient interactions.

Ask the right questions

directly to the owner and interact in-person.
Meeting the staff is a critical component of operational due diligence.
Regulatory Due Diligence
In addition to financial and operational diligence, reviewing regulatory compliance is crucial when taking over a practice. This typically involves:
Confirming the seller has valid professional dental license(s) in good standing.

Reviewing DEA controlled substance licenses and protocols.

Checking credentials for specialists (orthodontics, oral surgery, etc.).

Ensuring ADA or AGD membership is current.

Verifying proper business licenses and registrations are active.

Reviewing OSHA compliance procedures and training.

Checking for up-to-date HIPAA compliance and training.

Confirming compliance with ADA infection control guidelines.

Assessing compliance with radiography best practices.

Reviewing protocols for sharps disposal, hazardous waste, etc.

Evaluating employee handbook for required policies.

Checking personnel files for training records, immunizations, etc.

Confirming active malpractice insurance policy sufficient for practice size.
Your in-person visit will allow you to get insights into regulatory compliance:
Tour clinical areas to inspect OSHA and infection controls.

Review HR records and personnel files more closely.

Examine hazardous waste storage and disposal.

Assess radiography equipment and protocols.

Check for required safety posters and notices.

Discuss HIPAA systems and compliance issues.
Take time to verify licenses, credentials, compliance measures, and policies firsthand. It mitigates liability risks when acquiring the practice. Don't overlook regulatory due diligence!
Legal Due Diligence
When conducting due diligence, the legal aspects are just as important as the rest. Your dental acquisition attorney can help you conduct the following:
Reviewing all contracts and leases for the practice, including employment agreements, vendor and supplier agreements, office leases, equipment leases, etc. This is to understand liabilities being assumed.

Examining partnership, shareholder, or operating agreements if it's a group practice. This outlines ownership structure and separation issues.

Checking for valid and transferable

non-compete

or non-solicitation agreements for the seller and staff. This protects patient base and goodwill.

Assessing any pending litigation involving the practice or sellers. This uncovers potential liabilities.

Investigating past liability claims and malpractice suits involving the practice. Evaluate risk exposure.

Inspecting employee handbooks and policies to ensure compliance with labor laws. Outdated policies can create liabilities.

Reviewing patient consent forms, privacy policies, and release of records process. Important for HIPAA compliance.

Confirming appropriate business insurance policies are active.

Understanding terms of sale agreement and related contracts. Look for red flags.

Checking for tax liens or UCC filings attached to sellers or practices
The goal is to uncover any substantial liabilities or legal complications that could derail the acquisition or pose future problems.
Insurance Due Diligence
Reviewing insurance coverage is a critical part of due diligence when taking over a dental practice. This typically involves:
Evaluating the current professional liability (malpractice) policy. Check policy limits, exclusions, etc. Ensure sufficient coverage.

Reviewing general business liability insurance for adequate protection.

Confirming proper worker's compensation insurance based on number of employees.

Checking for umbrella insurance policies that expand liability protection.

Identifying requirements when transitioning insurance providers after acquisition. Get quotes in advance from new carriers.

Understanding the tail insurance policy from seller's prior malpractice coverage. This protects against future claims.

Assessing any active patient insurance claims that will need transferred.

Reviewing terms of sale agreement regarding liability for pending claims.

Verifying health insurance coverage provided to employees will continue.

Ensuring cyber liability coverage to protect patient data.
Technology Due Diligence
As part of your in-person visit, you'll want to thoroughly evaluate technology infrastructure and capabilities Thorough technological due diligence typically involves:
Documenting practice management software, clinical technology, hardware assets, licenses, contracts, etc.

Reviewing software vendor relationships and service contracts.

Assessing age and condition of clinical technology like x-ray machines.

Evaluating IT infrastructure – servers, networks, and connectivity.

Testing internet speeds and capabilities throughout office.

Confirming offsite backups for software and patient records.

Reviewing maintenance procedures, security protocols, and HIPAA compliance.

Checking warranties and service contracts for equipment.

Identifying technology tied to the seller that may need replaced.

Assessing patient portal capabilities.
The goal of technology due diligence is to avoid disruptions during acquisition and set up the new practice owner for success.
Location Due Diligence
Whether you're buying the practice's real estate, or taking over a lease, you'll need to conduct due diligence on the location and real estate, including the following:
Review the office lease agreement if the space is leased. Look for term length, increases, restrictions, renewal options, personal guarantees, etc.

Examine zoning for the property. Confirm it is zoned for commercial use. Look into any conditional use permits.

Inspect the physical premises for condition, layout, utilities, parking, signage, etc. Look for large repairs needed.

Evaluate visibility and access. Is the practice easy to find and enter? Is roadside signage optimal?

Check for any encumbrances, liens, taxes owed, or title issues attached to the property.

Research area demographics, economic health, new construction, etc. Assess future growth potential.

Understand lease assignability if purchasing the entity but not real estate. Know landlord consent requirements.

Clarify maintenance responsibilities between landlord and tenant. Who handles what?

Evaluate ADA compliance concerning handicapped parking, ramps, door widths, restroom, etc.

Estimate costs to improve or renovate if needed. Develop an initial budget.

Check flood plain status and implications for insurance costs.
If you are buying the real estate, we recommend you do so in a separate transaction, FYI.
HR Due Diligence
When acquiring a dental practice, it's easy to focus solely on clinical systems, equipment, and patients. It's equally important to look at the people-related aspects. Proper HR due diligence provides invaluable insights into the staff you'll inherit.
Here are some key areas to review:
Review employee files for job descriptions, performance reviews, disciplinary records, training documents, etc.

Check personnel policies in employee handbook to ensure compliance with laws.

Evaluate pay structure and compensation methodology for fairness and legality.

Audit timekeeping, overtime calculations, and payroll processing procedures.

Verify I-9 compliance for all staff members.

Assess non-solicit, non-compete, and non-disclosure agreements used with staff.

Review continuing education, licensing, and mandatory training records for staff.

Examine safety training procedures, OSHA logs, and workers' compensation claims history.

Identify any outstanding employee complaints, investigations, or legal actions.

Interview staff to gain insight into workplace culture and morale.

Review employee benefits packages and how they may change after acquisition.
The goal is to uncover any HR red flags and gain insight into staff relations, policies, compliance, and training procedures. This minimizes transition headaches related to personnel.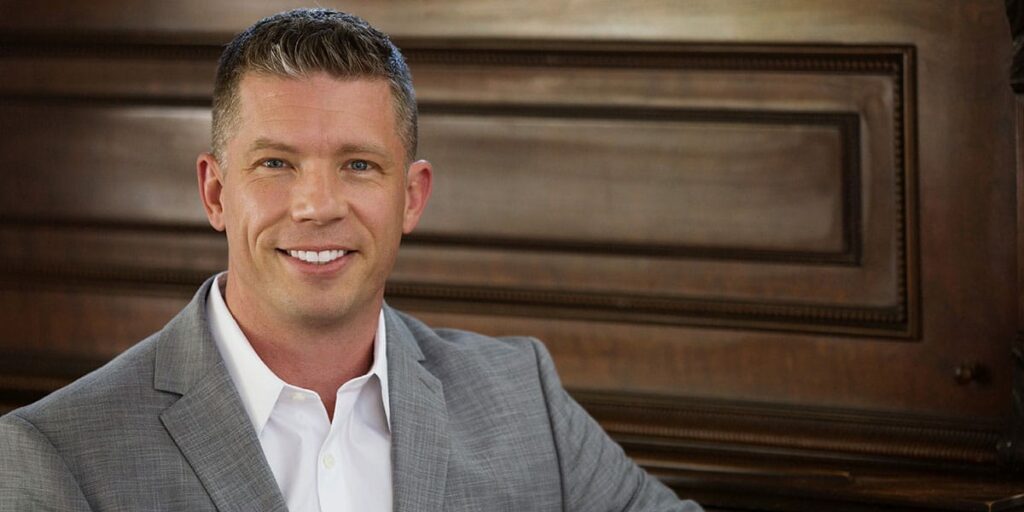 Podcast
Listen to this podcast episode to understand how and when to complete your due diligence.
Due Diligence FAQ
Can I back out if I find issues during due diligence?
You can back out if you find issues. That's the whole point of due diligence: uncovering any dealbreakers before you sign on the dotted line. If major issues pop up that you didn't expect, it's perfectly reasonable to walk away. Just be sure the purchase agreement allows an "out" during the due diligence period.
Should I meet with the owner during due diligence?
I highly recommend meeting the owner during due diligence. Meet with them early and often. It helps build rapport and keeps communication open. Don't be afraid to ask lots of questions, clarify uncertainties, and discuss concerns transparently. The seller can provide context for anything that raises eyebrows. They know the practice best.
How do I obtain records for due diligence?
The purchase agreement stipulates what records and access the seller must provide. But don't be shy about asking for additional documents or information that might impact your decision. The seller wants the deal to go through, so they should be willing to produce what you reasonably request. If not, that's a potential red flag!
Can I hire someone to conduct due diligence?
You'll need a good dental CPA (that's us) and also an attorney to properly conduct due diligence. You should still be heavily involved, especially for the operational review. No one else will care about or evaluate the specifics of a practice as much as you would. It's worth investing your own time.
How long does due diligence take?
Plan on 4-8 weeks depending on the size of the practice. Larger practices take longer. Financial and regulatory due diligence are done first, since these can be dealbreakers. Operational and other diligence comes next. It's a lengthy process, but taking shortcuts here can be dangerous and cost you down the road.
Where are you Stuck?
Whether you're trying to find a practice or have already closed on one, we provide expert guidance for every aspect of the deal. Click any of the links below to learn more.