2 Attributes to Look for In Your Attorney
A good attorney is worth their weight in gold. Don't even think about acquiring a dental practice without one. 

This is one area where you don't want to skimp.  Here are two things you want to focus on:
The first is obvious: you want a specialist who knows the ropes. 
The second is less obvious. Why a flat fee attorney?
The main reason dentists engage an hourly attorney is the belief that you can save some money by not using them very much. Thinking you can keep legal expenses low on your dental practice purchase is, admittedly, tempting. But the odds are against you.
We reached out to the last 10 clients we worked with who also used an hourly attorney and asked how much their final bill was. Their average bill was $9,340. One client's bill was $18,000! Ouch.
The flat rate attorneys we work with most often have an average fee of $6,900 for everything involved in buying a dental practice. Correctly navigating the legal waters of one of the largest purchases you're ever likely to make is not where you want to try be cheap. And the chances you end up ahead are low.
That said, there are some cases in which an hourly attorney might be better. Practices changing hands under very amicable circumstances with incentives closely aligned could justify choosing an hourly-rate attorney. For example, a father selling a practice to a son, or a partnership with all major terms already in writing might make sense. 
If you're not one of these cases, go with a flat-fee attorney. One who specializes in dental practice transitions.
What Services Do Dental Practice Purchase Attorneys Provide?
A dental practice acquisition has a ton of moving parts. You don't want to try this without the right help. A good attorney can save you tens or even hundreds of thousands of dollars. 
Purchase Agreements
An experienced attorney can help you draft and review the dental purchase agreement. 
Review and revise the draft purchase agreement to ensure favorable terms. This includes scrutinizing purchase prices, payment terms, closing timelines, representations and warranties, and other clauses.

Ensure confidential or sensitive information, like patient records, is addressed appropriately in the agreement. Attorneys keep sensitive details private.

Advise you on complex legal aspects of the agreement, like tax implications of deal structure options. 
Deal Structure and Pricing
With so many deal structure options available, your attorney can guide you on the following:

Analyze the deal and recommend changes or entity formation if needed.

Identify potential tax implications of different deal structures and advise you accordingly.

Guide on structuring the

financing

.

Help you skew deal structure and pricing to align with your priorities, such as higher purchase prices versus retaining staff.
Transaction Terms
Common transaction term negotiation services include:
Negotiate the purchase price and payment structure to meet your goals. 

Address key operational and staffing concerns impacting the transition, like lease assignments, supply purchasing, and employee retention.

Engage alternative dispute resolution methods like mediation if direct talks stall on key issues.
Employment Agreements
Your lawyer can help you with your employment agreements with staff. 
Establish clear compensation terms, including base salary, bonuses, incentives, and benefit offerings.

Outline job responsibilities, performance metrics, policies, and procedures new hires need to follow.

Include confidentiality requirements regarding patients and proprietary practice information.

Develop non-compete clauses and restrictive covenants tailored for the practice and local regulations.

Ensure agreement complies with relevant state and federal regulations for dental employment.

Set procedures for potential termination and related severance packages.

Create contracts that are sustainable and flexible for future needs of the practice.

Advise dentists to ensure agreements align with their short and long term goals.
Tax Implications
Taxes are a big part of what a practice owner keeps their eye on. A good attorney can help you save big bucks on taxes.
Structure practice entity and ownership for optimal tax treatment and liability protection. 

Develop tax efficient compensation, benefits, and retirement planning for dentists and staff.

Identify tax deductible practice investments like equipment purchases and office renovations.

Implement accounting procedures that comply with tax rules and support potential audits.

Guide through selection of ideal corporate fiscal year to manage tax liabilities.

Analyze tax implications of major transactions like practice sales, acquisitions, or mergers.

Facilitate transfer of practice ownership while minimizing gift and estate taxes.
What to Look For in a Dental Practice Purchase Attorney
When you search for an attorney to handle your dental practice purchase, find one with following attributes:
Specialization in dental law

Experience in handling dental practice purchases

Understanding of dental industry trends and major players

Ability to negotiate effectively on your behalf

Responsive communication and availability

Comprehensive services beyond just legal advice

Expertise in your state's dental practice regulations
How DBA Can Help
The ability to purchase a dental practice is an exciting milestone, but the valuation and acquisition process can be complex. Leave the stress to the professionals—contact our team for a free consultation today!
With decades of experience, we quarterback your practice purchase so you can invest in a thriving business with confidence. Our white-glove service and proven process enable smooth acquisitions on the best possible terms.
Along with your attorney, we're an indispensable part of your team:
Initial valuation and cash flow analysis

Due diligence and writing the

letter of intent

Banking and financial advice 

Terms negotiation

Purchase agreement optimization

Transition planning

and support
Invest wisely and fulfill your entrepreneurial dream with Dental Buyer Advocates. Let us guide you on the fast track to acquiring your own successful dental practice.
Do you want to learn more about buying a dental practice? Check out our 27-step dental practice acquisition checklist.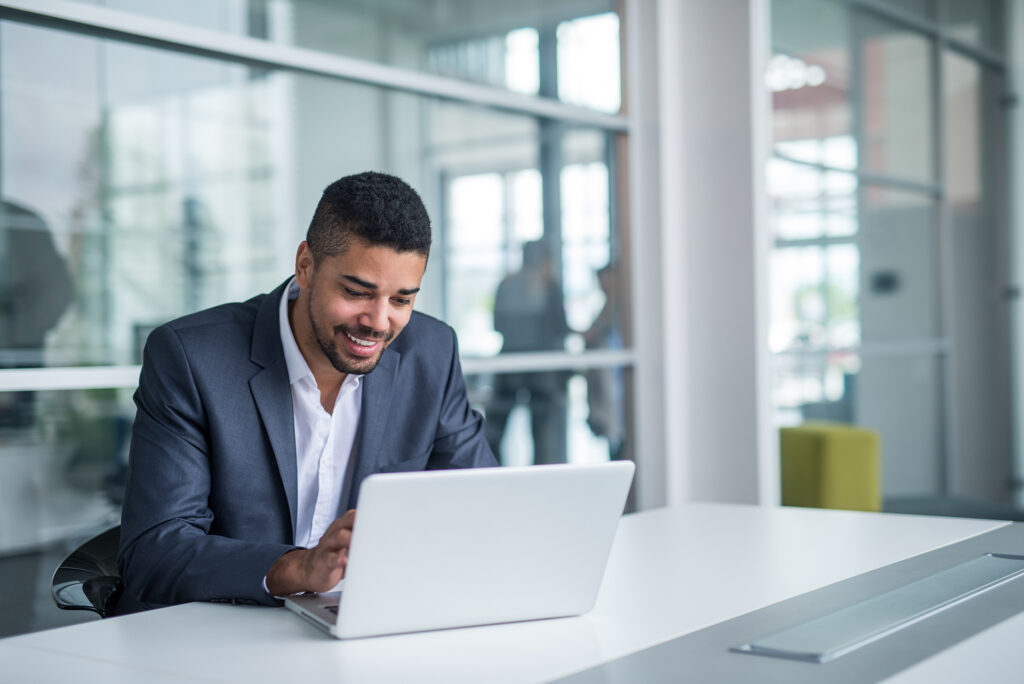 Check out our podcast for more practice acquisition advice!
FAQ on Dental Practice Purchase Attorneys
What are dental support organizations?
Dental support organizations (DSO) are professional corporations that provide support services to dental practices. DSOs manage non-clinical operations and provide benefits like economies of scale.
What are the assets of a dental practice?
Assets include equipment, supplies, patient records, leasehold interests, staff, and intangibles like goodwill. For oral surgery or other dental specialist practices, assets also include specialized equipment.
How do you determine the value of a dental practice?
Value is based on revenue, profit margins, growth potential, brand equity, niches served, and local market forces of supply and demand. Site visits and financial record analysis also inform valuation.
What are the intangible assets of a dental office?
Major intangibles are patient base and referral relationships, reputation, online reviews and ratings, goodwill, and intellectual property like training materials. These contribute significantly to practice value.
What are dental investments?
Dental investments are interests purchased in dental corporations, joint venture arrangements, DSOs, real estate entities, dental equipment development, and emerging dental technologies.
Where are you Stuck?
Whether you're trying to find a practice or have already closed on one, we provide expert guidance for every aspect of the deal. Click any of the links below to learn more.